For U.S. sellers importing from China, the shipping time from China to US is an important consideration.
The shipping time from China to US
Express delivery
Sometimes it takes three days for an  express shipping from China to the US. This includes pickup from Chinese sources, unless the supplier has delivered the goods to a courier station. A package can be shipped overnight to the US at a higher price.
The express shipping time from China to US cost two to five business days, and the courier's excellent service can deliver from China to the United States within the fastest shipping time from China to the United States. Their low-priced service can take up to five days or more.
Below is a breakdown of typical shipping time from China to US.
EMS takes 15.7 days
DHL takes 3.5 days
AliExpress standard shipping will take 20.6 days
FedEx takes up to 4.6 days
DHL eCommerce takes up to 19.7 days
UPS takes five days
Shipping to the Americas takes 13.4 days
Air shipping time from China to US
Air freight is the most cost-effective shipping method, costing around $6 per kilo. If your cargo weighs between 150kg and 500kg, air freight is the best option. Dimensional weight can be used for very light cargo, not actual weight.
Typical transit time for air freight between two countries is 8-10 days. Not because the plane is slow, but because the air freight procedure is more complicated than the express procedure. Standard air shipping takes about three days compared to express service.
Is it expensive to air freight from China to USA? In most cases, air freight is cheaper than express, which can save a lot of money if customers prefer to pick up at the airport. Due to the ongoing impact of the coronavirus on Chinese shipping, airport-to-airport charges vary between the two airports.
The current average price is between $4 and $9 per kilo.
Sea shipping time from China to US
Among the shipping methods from China to the U.S, ocean shipping time from China to US takes the longest, about 25 to 40 days. That's because airplanes are much faster than ships. In addition to the necessary extra preparation, ocean liners also move slowly to save fuel.
According to US Customs regulations, importers using single entry bonded and sea freight from china to USA must also use ISF bonded. In addition, severe weather and port congestion have a greater impact on ocean freight than air freight.
Sea shipping is still so reliable and not prone to delays that many cross-border sellers have begun shipping by sea.
The shipping time from China to US will depend on the speed of the ship and the route taken. They usually take two to one month to complete.
Customs, processing and other procedures, and the time it takes for shipments from China to the U.S. to actually cross the ocean can add shipping time from China to US. Once the vessel arrives in the US, it may take up to 6 days to unload after a 33-day preparation period.
Traders shipping goods from China to the United States have several options. How fast you need something depends on how much you want it and how much it costs.
The freight forwarder will start the shipping process after receiving your instructions.
Hong Kong to Los Angeles, USA – 21 days
It takes 38 days from Xiamen to Houston, USA
It takes 34 days from Qingdao to Miami, USA
It takes 33 days from Hong Kong to New York, USA
It takes 21 days from Xiamen to Oakland, USA
It takes 18 days from Xiamen to Seattle, USA
It takes 38 days from Xiamen to Houston, USA
Factors Affecting shipping time from China to US
1. Chinese Holidays
Many importers find themselves in a situation caused by delays caused by Chinese holidays.
Shipping delays are common, especially during Chinese New Year. All major ports in China are open 365 days a year, but not all local carriers operate on major holidays.
Below is a list of the major annual holidays in China, where delays are not uncommon.
New Year's Day – January 1st – 1 day
Chinese New Year – end of January to mid-February – 6 days (usually longer)
Qingming Festival – early April – 1 day
Labor Day – early May – 3 days
Dragon Boat Festival – end of June – 3 days
Mid-Autumn Festival – early October – 1 day
Golden Week – early October – 7 days
Chinese National Day – Early October – 3 days
Another delay worth considering is the Christmas/winter holiday peak.
2. Customs inspection
When exporting from China and importing from the United States, it is necessary to declare to the customs. It is inevitable that there will be a small probability of inspection. If the export is declared to the customs,.If it is checked by the domestic customs, it may not catch up with the ship this week; and when the goods are imported in the United States .
If it is inspected by the U.S. customs, it will take 5 to 7 days to process it, so customs inspection is one of the core factors affecting the shipping time from China to US. If you want to avoid this risk, you must control the source of the selection, and don't take chances.
You don't need to be too nervous.As long as there is no problem with your goods, even if you encounter an inspection, it will only delay some time.
3. Special circumstances
The third influencing factor is the sailing time of the shipping company. Just like the airline company will delay the departure time due to weather, the shipping company will occasionally delay the sailing time due to some unexpected special circumstances.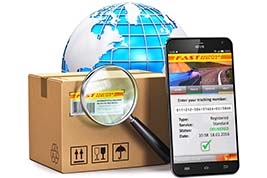 4. Unloading time
When the shipping company arrives at the port of Los Angeles, it needs to queue up to unload the cargo (containers must be unloaded to the terminal before they can be picked up). There is also some uncertainty in the unloading time.
In the off-season, it may only take 2 days to unload the cargo, but During the peak season, it may take 3 to 5 days or even 7 days to unload the goods.