When you purchase goods in China,how do you Shipping cargo from China to USA?
For merchants,logistics cost is an important factor that they must consider.Choosing a channel with short time and low price can allow them to reduce a large part of the cost.
What is the most efficient way to Shipping cargo from China to USA?
While this is a good question,there is no one-size-fits-all solution to shipping from China.The following issues should be carefully considered:
● Product and load-what to ship and how much to ship?
● Is it going to a small business or a big warehouse?
● Timing-do you need it right away,or can you wait a week?This is especially important to remember during Chinese New Year.
The first two possibilities will be studied,air and sea or sea.Regular courier service is available for small individual products.
However,if you need to ship high-volume items,there are three main shipping methods to consider:air,ocean,and express.The most important part of saving time and money is choosing the right delivery option.
When Shipping cargo from China to USA,you have several possibilities.The three main ways to Shipping cargo from China to USA are:
● Air Freight
● Sea Freight
●Express.
Air and sea or express,regular courier service is available for small individual products.However,if you need to ship large quantities of items,you need to consider the last 2 main shipping methods:air,sea and express.The most important part of saving time and money is choosing the right delivery option.
Sea freight
Time of Shipping cargo from China to USA
West US:18-25 working days,
East US:about 30-40 days.
Matson Clippers have a very prominent advantage in the time of Sea Freight From China To Usa .Generally,it can reach the West American port in 11 days,and it can be delivered to the door in 15-18 days.
Compared with other shipping routes,Matson has the characteristics of stable timeliness and fast delivery.Since Matson has its own port in the United States,it will not be affected by the port congestion during the peak season,and the timeliness can be guaranteed.It is a relatively stable channel.
What you need to know before choosingShipping cargo from China to USA:
1.Confirm shipping with 2 to 3 agents in the US.Ask them to break down their quotes by shipping/US customs clearance/US inland shipping,etc.
2.Also ask your Chinese supplier to check China shipping for you so that you can compare prices and haggle with US agents if necessary.
3.If your Chinese suppliers give you FOB prices,they will need to comply with local Chinese fees,such as local Chinese shipping/Chinese customs declaration/shipping company local fees,etc.
4.If your Chinese supplier gives you an EXW price,you also need your agent to help you pay the local Chinese fee.
5.Find the best option and make a shipment reservation(recommended 15 days in advance from your desired shipment date).
Air freight
While much faster than sea freight,Shipping cargo from China to USA by air freightis also much more expensive.However,if your cargo meets the following conditions,then you are more suitable for air freight:
● Must be delivered promptly to the recipient
● High value,requiring tight security from airlines and airport operators
● Consists of products with decent profit margins
● perishable,brittle or brittle
● Occupies no more than two or three trays
● Will be shipped between suppliers and consignees close to airports and far from seaports.
Usually,you need to book air freight to the US 10-15 days in advance to ensure delivery within your desired time period.Also,booking early will save you more time comparing different airlines so you can make a better choice.
Shipping cargo from China to USA time by air is generally 7-10 days.
Express Delivery
Shipping cargo from China to USA by express channel is usually the fastest.Usually it only takes 3-7 days,such as DHL,UPS,FedEx.This kind of product is more suitable for small pieces,and the freight borne by it is not too high on average to a single product.
DHL is the cheaper player in the market.But time control is not as good as FedEx.There are sometimes delays and deliveries are later than expected.But if you don't mind waiting an extra 2-3 days,you'll get the benefit of cheaper shipping.
Affects the time of Shipping cargo from China to USA
There are many factors that affect transit time for Shipping cargo from China to USA:
such as the distance between the two countries,the mode of transportation and the speed at which the goods move.
The distance between China and the U.S.can be a huge hurdle as it can result in excessively long shipping times.Importers are advised to contact their suppliers to determine actual shipping transit times.
It is also important to consider all shipping methods when looking at shipping times from China to the US.For example,there is a good chance that a cargo ship will turn around when approaching the US coast and then heading back to China.
Overall,it's important for businesses to keep in mind that there are many factors that affect shipping times from China to the United States.This can be overwhelming and it can be difficult.
As we all know,once you need to Shipping cargo from China to USA,you need to clear customs.
The process of importing goods into a country usually requires certain procedures and processes,and these procedures and processes vary from country to country.
In some countries,import declarations are handled manually by the employees of the importing company or their designated customs brokers.
In other countries,such as the United States,import clearance is performed by a third party.
It is important that importing companies or their designated customs brokers are aware of their responsibilities when dealing with import clearance to ensure that duties,duties and taxes incurred in the process are properly accounted for.
Import customs clearance takes 1-2 days to reach the seaport and complete import customs clearance.In Super International Shipping,we have our own U.S.customs broker to handle import customs clearance for your goods,or use your designated customs broker.
Well,importing goods into the US from another country is subject to import duties.
Duty rates vary by item type,origin and final destination.In some cases,different tax regimes apply to goods originating outside the United States,which are different from goods produced in the United States.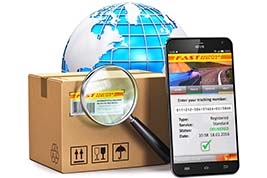 A few things you should know about responsibilities of Shipping cargo from China to USA:
Tariffs are assessed when the goods arrive at the port of entry.This usually happens at a customs office near the port.When you receive an invoice,there will be an item for duties and charges.
Duties are payable when the goods arrive at the port of entry and must be paid before the goods are released.If you do not pay duties in full,your shipment may be held until you pay or provide other forms of security(such as a cash deposit or an irrevocable letter of credit).
The amount of duty depends on the type and value of your items and their country of origin.
Find out the specific tax rate for your item by viewing our handy Taxable/Exempt*list or by contacting us with details about your shipment.
In addition to federal taxes,you may be required to pay additional taxes or fees to state or local governments
The tariff rate depends on the type of goods and the country of import.
If you have any questions about the logistics and transportation methods,please contact us and we will answer you as soon as possible.