If you are a cross-border seller, you know how difficult it is to find a qualified sea freight forwarder partner among the thousands of freight forwarder companies in the market. As the number of companies in the industry grows, the decision becomes more difficult.
What does a sea freight forwarder do?
A special relationship exists between a company that sells goods internationally and sea freight forwarder. Freight forwarders don't actually ship your cargo in person, but take care of the logistics to get your cargo to other markets smoothly, efficiently, and cost-effectively.
They can manage some of the process steps for you, or they can walk you through each step—often called "dock-to-door."
You can get a basic idea of the services a sea freight forwarder might provide by envisioning all the steps taken to transport goods, supplies, equipment, machinery, or other types of tangible products from one country to another. This can include:
Warehousing or storage;
Prepare goods for transport by sea;
Prepare required documents;
Purchase of cargo insurance;
Book the shipment and ensure that the carrier has all the required information and documents (e.g. bill of lading);
Negotiate prices, routes and schedules to find the right balance between speed, cost and reliability;
Tracking cargo;
Upon arrival, the goods are broken up into smaller pieces for delivery to various destinations in the market;
Claim from cargo insurance in case of problems;
How can it be called a qualified sea freight forwarder in China?
Basic foreign language (especially English)
If they wants to deal with foreign clients, they must have a basic understanding of the world's major ports. It is necessary to understand the English expressions of some service requirements of the destination port, and to have a clear understanding of some main terms of international trade.
In the process of communicating with foreign customers, we often encounter some special requirements from foreign customers. All of the above must be equipped by freight forwarding companies that have certain English ability and understand the needs of foreign customers.
If the coordinator of the Chinese freight forwarding company does not communicate well in basic English, there will be great hidden dangers.
 Pursue experience and stability
These are the two most essential elements of a reliable sea freight forwarder. It is very important for you to ensure that the freight forwarder you use has at least 10 years of experience in the shipping industry. This will guarantee the reliability and ability of your company to handle your cargo with excellence.
By the way, we have 16 years of shipping experience from China to the United States.
Infrastructure
Choose a company that has the relevant expertise, resources and capabilities to move and manage your products. Companies should be able to do this with maximum efficiency.
Excellent Communication
Shallow communication is not enough when shipping from China to the US. It has to be excellent. The shipping process, the terms and requirements involved are sometimes very complex. So you need a company that can detail it all in the clearest way possible. Like I said, good communication is critical to success in this industry.
Product knowledge
You want to use a sea freight forwarder that understands the type of product you're shipping. This is especially important if you are shipping products with special shipping requirements. Your supplier in China can help you identify the best sea freight forwarder for this.
Service and price transparency
If the price seems unbelievably low, be careful and be aware that the lowest price is not always the best for your needs, for example, the lower price may be due to the longer route they plan to take, so make sure you have extra The delivery time meets your requirements. "
To make sure you get the right deal for your specific needs, it is advisable to think about it all and don't fall into the trap of low prices. This sea freight forwarder is transparent about how they will handle your shipment, the routes they will use, and how they set their pricing.
Why hire a China sea freight forwarder
Cost-effectiveness
China is a manufacturing powerhouse due to its low cost. This price advantage also extends to transshipment costs. Also, sea freight forwarder outside of China are better suited to give you the best deals compared to foreign companies.
If cooperate with local freight forwarders in China, offer our customers the best price.
Language advantage
Some knowledge of Mandarin or Cantonese is a must when doing business in China. Hiring a Chinese freight forwarder can solve this problem.
Cultural Guide: China's business culture is unique. For example, Chinese businesses place more emphasis on relationships (roughly translated as personal relationships or social networks) than law. It is easier to navigate these cultural differences with a local sea freight forwarder.
What can a good Chinese sea freight forwarder bring you?
A good China sea freight forwarder can bring you the following benefits.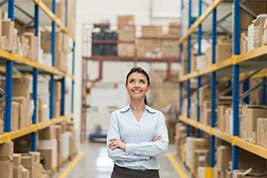 The most suitable freight forwarding service
This service is based on his many years of work experience and the business advantages he has accumulated over the years. He is familiar with the requirements of local shipping ports in China, and is more familiar with the relative advantages and disadvantages of different shipping companies going to the same port of destination. 
 They will give you several different options, allowing you to choose cost-effective or choose quality shipping according to the characteristics of the goods.
Safety
A good Chinese sea freight forwarder must be a reputable company. Now the freight forwarding industry is becoming more and more international, and reliable credit is the premise of all cooperation.
It is recommended that you don't just look for cheap prices and go to companies with low prices and vicious competition. This incurs additional fees and can even be cheated.
In China, with the continuous development of international trade, there are more and more various freight forwarding companies.
Friends, you must compare the services carefully, and don't just focus on the price. Although there are good and cheap cases, but not many. If you can't guarantee that you are the luckiest one, pay more attention to other services!!