What is freight forwarder in China?
A freight forwarder is an individual or company that specialises in the shipment and coordination of goods from one country to another via a single carrier or multiple carriers. This could be by air, sea, rail or road. Freight forwarders work on the promise of shipping your goods cost-effectively and in good condition.
How many freight forwarder in China are there ?
There are nearly 10,000 logistics companies in China, including thousands of small logistics companies. Each claims they can do any job in China because they have connections with brokers and transportation providers.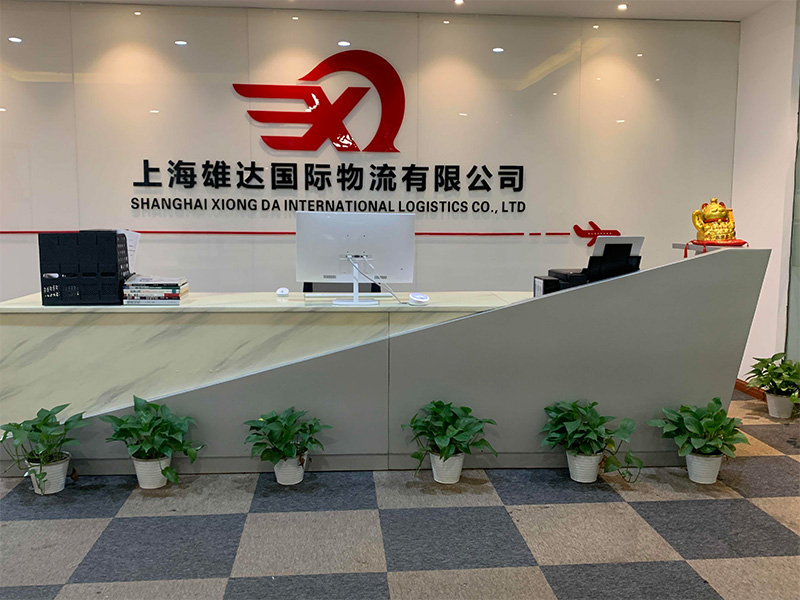 What does a freight forwarder in China actually do?
There is a lot going on in your shipping process. While freight forwarder in China handle the details of your international shipments, it's important to understand what freight forwarders don't do in order to understand what freight forwarders actually do.
A freight forwarder in China doesn't actually ship the goods directly.
Freight forwarders act as intermediaries between shippers and various transportation services, such as freighter ocean freight, trucking, expedited air freight, and rail freight.
Freight forwarding services leverage established relationships with carriers, from air cargo and freight forwarders, to rail freight and ocean liners, to negotiate the best price by making various bids and choosing the most economical route to get shippers' cargo along the way. The most economical route to transport. A solution that best balances speed, cost and reliability.
Freight forwarders are responsible for the bulk of the logistics of moving goods from one international destination to another, a task that would otherwise be a huge burden on their customers.
It can also be understood like this:
To comply with export documentation and shipping requirements, many exporters utilize freight forwarders as their shipping agents. Freight forwarders advise and assist customers on how to most efficiently move goods from one destination to another.
A freight forwarder's extensive knowledge of documentation requirements, regulations, shipping costs and banking can simplify the export process for many companies.
Why are you looking for a freight forwarder in China ?
If you have just entered the cross-border e-commerce business, the order quantity is small or the product is sensitive, and the international express company does not accept postage, then you need to find a freight forwarding company.
If you are a big seller of cross-border e-commerce, you can choose to find DHL, UPS FEDEX and other companies directly to negotiate prices and apply for a courier account.
Practically speaking, freight forwarding companies are not omnipotent and have no defects at all.
First of all, the time is slower than the international express company, because we need to receive the goods first, confirm the type and quantity of the goods, and then send them to the international express for delivery. There will be 1 to 2 days in the middle. Transition period, this is unavoidable.
The biggest advantage of the freight forwarder in China is that the mailing price is much lower than the price given by the official express, which can save a lot of logistics costs. It may be 3-5% off. It is best to find a first-level agent with an official express account. .
The channel is relatively stable, and the price is lower than that of the secondary and tertiary agents. The secondary and tertiary agents in the market are basically the channels of the primary agent.
Another advantage of freight forwarder in China is that it can make your mailing process more worry-free, here refers to reliable freight forwarding. Freight forwarding is actually an intermediary that helps foreign trade people save time costs, freight costs, and communication costs.
The characteristics that a reliable freight forwarder in China
1. The company is formal, not cheating or cheating;
2. Transparent prices and no arbitrary charges;
3. The channel is stable and not exaggerated;
4. The staff is stable, and the customer service does not change frequently;
5. Information is delivered in a timely manner, changes are communicated in a timely manner, and problems can be dealt with in a timely manner.
How to check whether the freight forwarder in China is available?
Company history
Check whether the freight forwarding company has a business license and the number of years the company has been established (longer establishment time means stronger anti-risk ability). The purpose of this is to screen out some listed small workshops. Not suitable for long-term cooperation;
Service attitude
Look at the service attitude and ability of the salesperson of the freight forwarder in China . Communicate more with the salesman, on the one hand, inspect the salesperson's ability, and on the other hand, see how the salesperson treats people and things.
The salesman does not exaggerate, treats people honestly, and is worth making friends, which basically means long-term cooperation;
Compare prices
Compare prices and shop around. If it is too expensive, it may be because the price is not good, or it is not an advantageous route.
Too cheap may be because bad freight forwarder in China deliberately lower prices in order to grab orders, or use other unstable channels. Choosing freight forwarders is not as cheap as possible, but mainly depends on service and timeliness.
Door-to-door inspection
If you have the conditions, you can go to the freight forwarding company for a visit, or you can conduct a video online inspection.
Give it a try
Well said "You never know what you can do till you try", after the real cooperation has confirmed that there are no problems, long-term development is possible.
See if the completion situation is as the freight forwarder said, what areas are dissatisfied, whether the salesperson will accept your opinions and suggestions, and whether the two sides can fully communicate and coordinate the road Benefit expansion.
When looking for a freight forwarder in China , don't just try to be cheap. The freight rate is very important, but this must be done under the premise of stable delivery and guaranteed service. The responsibility of freight forwarding is also very important for delivery.
Reliable individuals make people trustworthy, and a reliable team composed of reliable people makes people respectful.
Remember to ask your freight forwarder in China 
● Can you pick up from my local supplier to your warehouse?
● Can you offer competitive air freight rates from China to the US? If so, please quote up to 1000kg.
● Can you offer competitive FCL/LCL price from China to USA? If yes, please quote.
● Quote to prepare the following documents: Bill of Lading, Certificate of Origin.
● Can you provide local warehousing and export packaging?
● Please specify the contact person responsible for servicing my account.
● What are your payment terms?
● Please send me a copy of your trading terms and conditions.