Shipping is a crucial part for foreign trade sellers, and it is directly related to your profits. This article will introduce you to the freight cost from China to USA by sea and air freight.
The sea freight cost from China to USA
This is probably the cheapest way to ship your US cargo from China as long as you can live with the long shipping time required by sea, which is divided into LCL vs FCL.
LCL (Less Container Load ): For smaller shipments, you can send ocean freight as LCL. In this case, your freight forwarder will consolidate it with the other shipper's cargo and hire a carrier to transport it from China to the US in containers.
FCL(Full Container Load): If you ship enough quantity to fill a container, Full Container Load (FCL) freight service will save you money compared to LCL shipping. FCL means that your cargo will occupy the container alone. Additionally, you should be able to ship your shipments from China to the US faster without LCL/unboxing.
The sea freight cost from China to USA is about 2-4 USD/kg, and it takes about 30-40 days or more for China-US shipping. About 5-8 dollars per kilogram, China-US freight between 150kg and 500kg can be economically shipped by air, which takes about 8-10 days. Express air shipping is a few days faster but more expensive.
The air freight cost from China to USA
Air freight has three main benefits:
Speed :  Airplanes are 30 times faster than ocean liners. Airliners cruise at 575 mph, while slow-going ocean liners cruise at 16-18 mph. That means it takes only five days for air freight to travel from a factory in China to a warehouse in the United States. Use this transit time calculator to estimate air freight transit times based on recent actual shipments.
Reliability: Air freight provides better tracking and greater certainty that your shipment will arrive at the right place at the right time.
Protection:Cargo is more prone to damage when shipped by sea than by air. This makes it a good choice for fragile items.
The total air freight cost from China to USA may also include:
Fuel Surcharge
security surcharge
Container Freight Station/Wharf Handling Charges
airport transfer
Additionally, for door-to-door rates, the price will also include air freight services, including:
customs clearance
Pickup and Delivery
Cargo Insurance
Additional fee
The air freight cost from China to USA is relatively reasonable, about 40-50RMB per kilogram. Different prices will also have segmented charging standards, that is, the larger the volume of goods, the more favorable the air freight cost from China to USA . For example, 500 kg, 1000 kg (above ton level) can be consulted for quotation separately.
What is the cheapest freight cost from China to USA ?
At around $3 per kilo, standard air shipping is the cheapest option for shipments between 150 and 500 kilos. For very light-sized shipments, charges may be based on dimensional weight rather than actual weight. Air freight is by far the fastest. Express air freight is a bit more expensive.
How can I reduce the freight cost from China to USA ?
1. Choose your shipping terms carefully
Incoterms are the first topic in international trade. It clarifies the responsibilities, costs and risks associated with shipping and delivery.
The most popular Incoterm is FOB. Under the FOB condition, the export fee to China will be paid by your Chinese supplier at the time of FOB. All you pay the freight forwarder is port to port ocean freight cost from China to USA .
You still need to find a local import agent at your destination to handle import operations such as customs, document processing, home delivery, taxes, etc.
And what you need to pay is totally different in other different shipping terms like EXW, CIF, DDU, etc. you choose. So make sure you understand the difference between all shipping terms.
2. Choose a reliable freight forwarder
There are many advantages: strong strength, high-quality service, and standardized operation. However, if you're in a small to medium business, you might have a hard time getting discounts or custom services from them.
On the contrary, you will not choose a well-known shipping company, but sign a contract with some small and medium-sized shipping companies, whose freight can be more reasonable and the service more flexible.
Another strategy is to categorize the shipping market. For example, goods exported to the United States should go to a company focused on China to North America. And those exports to Europe should go to another company specializing in China to Europe.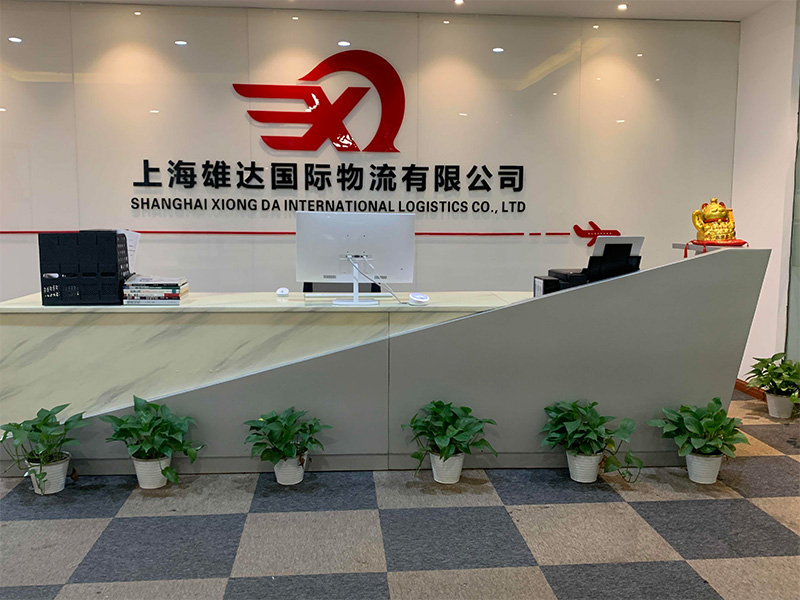 3. Have a cargo plan and pack in time
You must have a clear container loading plan and clearly instruct your forwarder. Timely communication is a good way to save some unnecessary expenses and make the goods shipped in time. You must book the container in advance and prepare the cargo in time.
It's not wise for you to place an order a day or two before the shipping deadline and then notify your forwarder to rush the booking.
Experienced importers understand the operational procedures and generally do not do this. They will book the space in advance and pick up or pick up the goods according to the arrangement of the forwarder. Delivery too early or too late is not good, as both will incur storage fees. At the same time, it will also increase the risk of customs inspection.
4. Make full use of container shipping capacity
You need to do basic calculations on product packaging before shipping.
The specific method is to have your Chinese supplier design the packaging according to the volume of the container and the order quantity.
For example, if you are using a carton containing 12 pieces of your product and a 20'ft container cannot hold enough in this way, you must change to a 15 or 20 piece carton to avoid using a 40'ft container .
Then, based on the internal dimensions of the container and the customized packaging size, the optimal packaging scheme is developed to achieve the best filling state of the container.
Another trick is to combine shipping, i.e. instead of shipping separately, various orders from different locations are placed in a complete container and shipped together, which is a reasonable way to reduce freight cost from China to USA .