When you import goods from China to the United States, the most convenient thing is to find a Chinese forwarder to USA.
China, known as the "world's factory", is inseparable from global trade. As of 2017, China's GDP accounted for 15% of the world's GDP, second only to the United States.
Importing Chinese products requires international freight, and you will definitely deal with the Chinese forwarder to USA. According to Chinese statistics, there are more than 10,000 registered freight forwarders in Shanghai alone.
It is conceivable that the total number of Chinese forwarder to USA will only be more.
"How can I choose a good Chinese forwarder to USA from so many quantities?" may be a question on many people's minds.
Understand industry knowledge
A good Chinese forwarder to USA need to have some knowledge of maritime geography. As a very important international transportation method, maritime transportation has to enter and leave various countries and ports in the process of transportation. If you do not understand this knowledge.
It will prove that it is not very professional and difficult to carry out Work. Therefore, freight forwarders must be familiar with world geography, as well as routes, port locations, transshipment locations, inland distribution centers, etc.
Rich professional knowledge
A good Chinese forwarder to USA need to understand the different modes of transportation for different goods. At present, most of the shipping methods are liner transportation, charter transportation, multimodal transportation, etc.
Each transportation mode has different characteristics and needs to be flexibly adjusted according to the goods. Reduce unnecessary trouble. A good freight forwarder needs to know the duration of the shipping service, the shipping speed of different modes and the freight charges of different shipping methods.
Know the type of ships
A good Chinese forwarder to USA should understand which type of ships are suitable for different goods. As a freight forwarder, they should have a basic understanding of the characteristics and types of ships, which can reduce troubles when loading ships.
Master the rules and laws
A good Chinese forwarder to USA should be aware of shipping regulations. A good freight forwarder should not only know the shipping regulations and port operation habits of the export and destination ports of the goods, but also the knowledge of the "Hague Rules", "Visby Rules", "Hamburg Rules" and other laws and regulations.
Understand the delivery documents
A good Chinese forwarder to USA should be familiar with the documents required for ocean cargo transportation.
Freight forwarders should be proficient in handling documents such as bill of lading, sea waybill, manifest, consignment note, bill of lading, packing list, port receipt, chief mate's receipt, etc., and ensure that the documents are accurate, clear and legal.
Provide customs clearance services
A good Chinese forwarder to USA should be familiar with customs procedures and port operation procedures. In international trade and transportation, customs clearance is a very important step, and it is also a basic responsibility of freight forwarders.
Whether the freight forwarder has the exporter's cargo departure procedures, bonded storage, inland customs clearance agency capabilities, and port procedures operation capabilities are almost the most important plus points for its agency capabilities.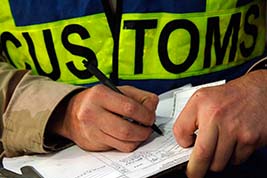 There are also some points to see if the Chinese forwarder to USA is qualified:The business scope of the company
If the freight company can cover the national transportation scope, then such a transportation company must be a good choice for a global international freight forwarding company, at least the basic requirements can be met.
But if it is just an ordinary single-line transportation company, such a transportation company does not meet the basic requirements and restrictions.
Types of business of the company
To be a global international freight forwarding company, in fact, there are still many requirements, such as customs clearance services, such as transportation services, such as after-sales service, etc.
If the transportation company can meet the requirements and standards in all aspects, then in the process of cooperation, what can The service provided to yourself will also be better.
Company business evaluation
Since you are choosing a global international freight forwarding company, you must consider the word of mouth of the freight forwarding company in the industry. If the word of mouth is unstable, the quality will certainly not be guaranteed in the process of cooperation.
But on the contrary, if the word of mouth and reviews are very good, even a slightly higher price for the service can be considered.
Chinese forwarder to USA provide these services
1.China to the USA by sea freight
FCL and LCL services, although slow, bring huge benefits. Shipping goods in containers allows transporters to move large quantities of goods for a small amount of money.
Therefore, you will find a large number of transporters who do bulk transactions choose this freight forwarding service. Not only is this service cost-effective, it also avoids customs clearance delays.
Our containers are usually 20ft, 40ft and 45ft cube containers in size. This 20-foot container can hold heavy cargo such as minerals, metals, heavy machinery, sugar bags, paper and cement.
On the other hand, we use 40-foot containers to store large quantities of goods rather than heavier items.
These include furniture, steel pipes, paper scraps, cotton or tobacco. In addition, 45-foot cube containers have similar uses, such as carrying heavy loads and large quantities of cargo.
Note: Due to the large size of the FCL container, you may need to arrive at a US port before the truck can be shipped.
2. Air freight from China to USA
Air freight is the most time-saving service we offer. China Cargo has close cooperation with reliable and first-class airlines. We provide the highest quality air freight services to provide our customers with trouble-free and safe cargo transportation.
The price estimates include a precise balance of cost and speed of delivery. Furthermore, we use this service to meet customer requirements in a time-saving manner.
If you are looking for freight that is reasonably priced and able to transport your goods in a timely and fair manner, then you should choose standard air freight. The price is affordable and the shipping time is around 5-8 days.
If you are still hesitating which Chinese forwarder to USA to choose, consider us!