Freight forwarder china to usa
XIONDA helps you ship from china to usa faster, cheaper, safer, and easier.

Door To Door Delivery
Through the cooperation with domestic land transportation and logistics companies, Xiongda can provide customers with free door-to-door delivery services in China according to the needs of customers. Customers can enjoy safe, convenient, time-saving and worry-free services, Xiongda will take care all the details.

Custom Packing
We will pack separately according to the type of products, or combine multiple products.Xiongda has 7 years of shipping from China to FBA and know about all the Amazon packing requirements.

Printing Label Services
Print and post product SKU and box labels according to customer requirements. We take photos of the goods after we finished posting labels on the boxes. Xionda will do all the details for you.

Customs Clearance Delivery
Require the DDU/DDP/LDP cargos to be delivered to the door? Xiongda has high-quality and stable overseas agents in the United States, and can provide customers with more comprehensive integrated services such as customs clearance, tax payment, and trailer delivery!

Warehousing And Distribution
Need temporarily store goods in a third-party overseas warehouse? And delivered on pallets after arriving at the destination port? Or deliver goods to multiple addresses after customs clearance at the destination? Xiongda can all help you with these.

15 Days Free Storage
We provide customers with free storage for 15 days. Xiongda will provide convenience for customers to deal with the return orders or other needs.
Freight Forwarder China To USA
We provide professional international freight forwarding service from China to USA.
If you have transportation challenges, we have a solution!
One Stop Freight Forwarder China To USA
16 Years Of Experience In Shipping From China To USA
Reasons To Choose Xiongda For Shipping From China To Amazon FBA
7 Years Of Experience
We have 7 years of experience in Amazon FBA Freight Services.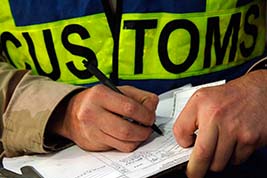 Smooth Custom Clearances
Bond in the United States can be provided free of charge to help customers clear customs smoothly.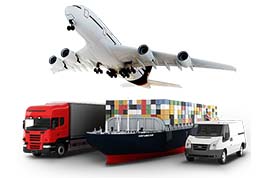 Multiple First Leg Freight
The combination of multiple high-quality FBA head-end channels is cost-effective and time-effective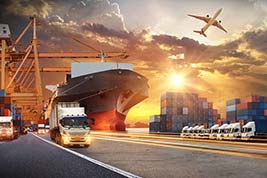 Custom Shipping Solutions
According to the type, material, value and destination customs clearance characteristics of the goods, we develop exclusive logistics solutions for customers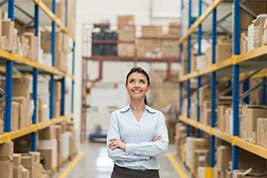 Overseas Warehousing
The United States operates its own overseas warehouse, which can provide value-added services such as transshipment, warehousing, distribution, support, labeling and so on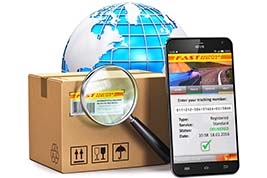 Cargos Online Tracking
The whole process of standardized service, real-time online tracking of goods, and provide insurance service
Shanghai Xiongda International Logistics Co., Ltd is a professional freight forwarder China to USA. Our company was formally established in 2006, through the unremitting efforts of Xiongda people, the company has developed into a comprehensive international logistics enterprise.
Xiongda got 7 branch offices,include Shanghai, Shenzhen, Chengdu, Changsha, Ningbo, Hangzhou, the United States (Los Angeles) to provide customers with more quality service has laid a good foundation.
So far, the company's core business covers China-US Amazon FBA logistics, China-US international air transport, China-USA international sea shipping overseas warehouses, four sectors.
Relying on 16 years of international logistics service experience, Shanghai Xiongda International Logistics provides one-stop international freight solutions from China to the United States.
What Make Us So Different
Xiongda always pursue timeliness and security, then is the price.
If only the price without timeliness and security, I think you will not choose us!
Specialization
We have 16 years experience in international freight service from China to USA. And 7 years experience in Amazon FBA freight service from China to USA.
Value Added
According to customer requirements to provide value-added services for packaging / pallet / paste FBA, SKU labels, etc.
Security
Ordinary cargo only. Strict inspection of packaging and labels. Solve the problem before we ship it.
Self-Operated
We are the first-level freight forwarder from China to the United States. We operate the whole process by ourselves, so we can offer you a more favorable price.
Efficiency
Once we receive the order , arrange shipping space in advance. Arrange the shipment in time, and in the meantime do the clearance in advance and make an appointment for the delivery of UPS or truck in USA. The whole process is interlocking.
Digitization
Xiongda has its own digital logistics system, which can track the status of goods online in real time from storage to delivery.
Save More Cost And Time With Xiongda In Shipping From China To USA.
Our Services Cover Every Aspect Of Your Business.
We provide the complete extra services to meet your demands.

Please write more details about your shipping demands, so we can come up a solutions for you.
Freight Forwarder China To Usa FAQ
Airfreight is usually calculated according to the goods' type, weight, volume, and dimension. And, of course, the goods arrive at their destination.
We start in China and then fly to any city in the US with different rates and timeliness. Xiongda is a freight forwarder china to usa,we work with many airlines, so we can meet your shipping needs as long as you have the goods.
If you want to find a freight forwarder China to USA, contact Xiongda for a better quote.
According to two criteria: supplier address, preferred port of departure close to supplier factory or warehouse. In addition, you must choose the port according to the price. The more important the port, the lower the price.
If you want to find a freight forwarder China to USA, contact Xiongda for a better quote.
The generalship itself has a huge carrying capacity, and there will be multiple transfers and stops along the route. The overall time limit for signing for receipt is about 30-40 days under the normal condition that the port is not blocked.
If you want to find a freight forwarder China to USA, contact Xiongda for a better quote.
How can I choose an excellent shipping Agent China To USA ?
When you import goods from China to the United States, the most convenient thing is to find a shipping Agent China To USA.
China, known as the "world's factory", is inseparable from global trade. As of 2017, China's GDP accounted for 15% of the world's GDP, second only to the United States.
Importing Chinese products requires international freight, and you will definitely deal with freight forwarders. According to Chinese statistics, there are more than 10,000 registered freight forwarders in Shanghai alone. It is conceivable that the total number of freight forwarders from China to the United States will only be more.
A shipping Agent China To USA need to have some knowledge of maritime geography. As a very important international transportation method, maritime transportation has to enter and leave various countries and ports in the process of transportation. If you do not understand this knowledge, it proves that you are not very professional. , difficult to work. Therefore, freight forwarders must be familiar with world geography, as well as routes, port locations, transshipment locations, inland distribution centers, etc.
A shipping Agent China To USA need to understand the different modes of transportation of different goods. At present, most of the shipping methods are liner transportation, charter transportation, multimodal transportation, etc. Each transportation method has different characteristics and needs to be flexibly adjusted according to the goods. , which can reduce unnecessary trouble. A good freight forwarder needs to know the duration of the shipping service, the shipping speed of different modes and the freight charges of different shipping methods.
A shipping Agent China To USA should understand which types of ships are suitable for different goods. As a freight forwarder, they should have a basic understanding of the characteristics and types of ships, which can reduce troubles when loading ships.
A shipping Agent China To USA should be aware of shipping regulations. A good freight forwarder should not only know the shipping regulations and port operation habits of the export and destination ports of the goods, but also the knowledge of the "Hague Rules", "Visby Rules", "Hamburg Rules" and other laws and regulations.
A shipping Agent China To USA should be familiar with the documents required for ocean cargo transportation. Freight forwarders should be proficient in handling documents such as bill of lading, sea waybill, manifest, consignment note, bill of lading, packing list, port receipt, chief mate's receipt, etc., and ensure that the documents are accurate, clear and legal.
A shipping Agent China To USA should be familiar with customs procedures and port operations. In international trade and transportation, customs clearance is a very important step, and it is also a basic responsibility of freight forwarders. Whether the freight forwarder has the exporter's cargo departure procedures, bonded storage, inland customs clearance agency capabilities, and port procedures operation capabilities are almost the most important plus points for its agency capabilities.
View More of Our Services